On 29 July 2022, BCA launched a first in the world Code of Practice (COP) for Design and Performance of Remote Monitoring & Diagnostics Solution (RM&D) for elevators in Singapore. This COP was launched with the purpose of increasing productivity gains and redesigning lift maintenance as higher-value jobs for locals.
KONE was 1 of 3 industry players to partner JTC in a pilot trial aimed to provide insights for the COP framework. JTC trialled KONE 24/7 Connected Services in 52 elevators across its portfolio. KONE 24/7 Connected Services achieved the best results among companies selected for the trial; 99.59% availability, 96% diagnostic accuracy and 0.043% technical breakdown rate.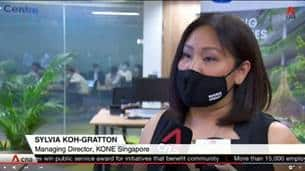 "KONE is delighted to partner BCA and JTC to establish the RM&D Code of Practice for the elevator and escalator industry. This code of practice will accelerate the adoption of prediction analytics technology and bring about various benefits such as improving productivity of building managers and maintenance service providers and enhancing the reliability and safety of elevators and escalators.", commented Sylvia Koh-Gratton, Managing Director of KONE Singapore.
Other than increasing productivity for the industry, our technician, Yip Mow Ching, was also interviewed on his first-hand experience with Remote Monitoring and Diagnostics solution like KONE 24/7. Yip shared about how the KONE 24/7 solution improves his job efficiency and thereby enhances customer experience. The technology not only allow technicians like him to upskill, it also digitalized their job scope to become more effective and productive.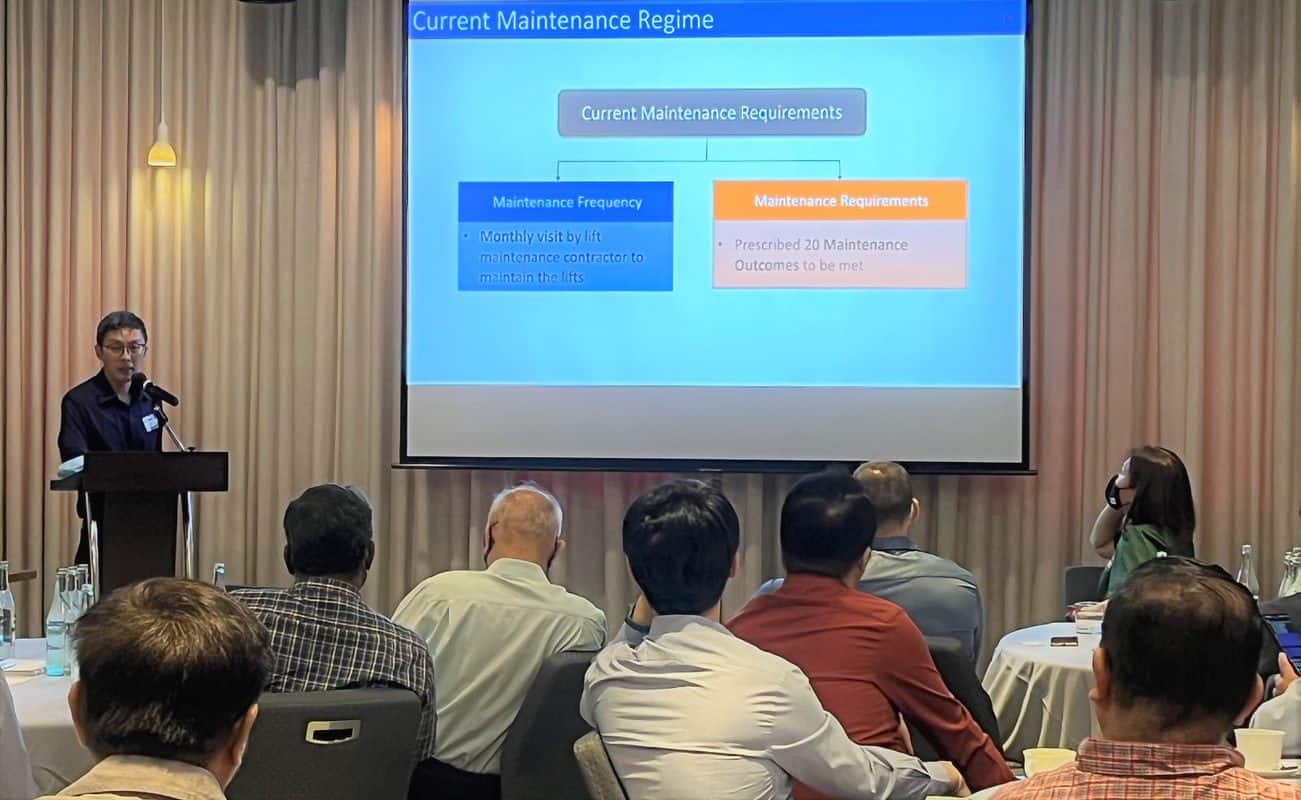 With the aim to engage customers and generate new interest, we hosted 100 attendees over 3 info sessions. Fronting these presentations were Sylvia Koh-Gratton, Jefri A. Karim and Ken Tan. They were supported by Chee Yao Hui (Senior Engineer) and Teo Orh Hai (Deputy Director) from Building & Construction Authority and Dr Ronald Chung (Principal Solutions Architect) from Amazon Web Services. The panel of expert speakers explained the new sandbox framework and how building owners and operators can adopt the alternative maintenance regime and reap the benefits. The sessions concluded with highly engaging Q&A sessions, a great testament of the interest in the market.