On the occasion of World Environment Day on June 5, 2021, KONE's Program Director for Sustainability, Heidi Valle, says: "For us, this is no longer about press releases and pledges. It's about taking action to truly deliver on our targets."
For Valle, that means engaging everyone across every part of the value chain to boost new thinking in ways that will drive sustainable growth.
Working from a 2018 baseline, KONE has pledged to cut emissions in its own operations in half by 2030, and to cut emissions related to products and value chain by 40% – all in accordance with the Science Based Targets initiative. In addition, KONE aims to reach carbon neutrality in its own operations by 2030.
Fleet electrification plans on track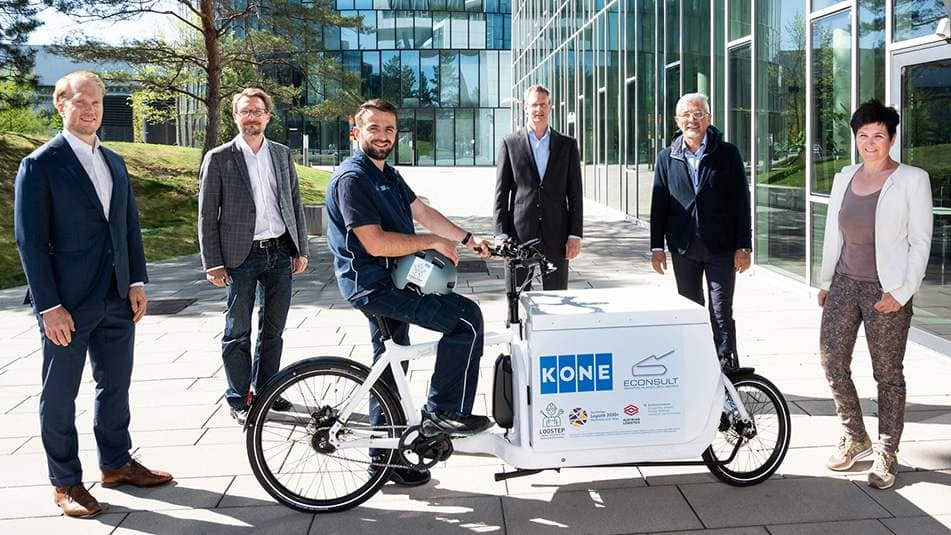 In the company's own operations, shifting towards a low-emission vehicle fleet is one of the key actions to reach the 2030 target.
"I am happy to say that our plans are on track," says Valle. "We are eager to move faster with our transition to electric vehicles, but we're held back by different countries moving at different speeds in terms of car policy, charging infrastructure, and government incentives."
Good progress has been made in several countries, with for example nearly 30% of the fleet in Norway, and over 10% of fleets in the Netherlands, Sweden, and Israel already electrified. In addition to France, Germany, Austria, UK – and many other European countries – electric vehicles (EVs) are also just getting on the road.
In Norway, some of KONE's maintenance technicians have changed from vans to smaller electric passenger cars that are quicker and easier to park in densely built areas. Meanwhile in Austria, KONE maintenance technicians have gone onto two wheels, piloting E-cargo bikes and scooters that are also carbon free.
Prioritizing green electricity
In the US, Corey Ward, Senior Vice President of Environment, Health & Safety, KONE Americas, has been focused on the shift to renewable energy for all the offices, storage facilities and manufacturing plants in the US, Canada, and Mexico. "We're almost at 100%. We will get there by the year end," pledges Ward.
"Renewable energy – and for example charging stations for electric vehicles – are topics that we take into account when moving to new facilities. We are also working on adding solar panels to be able to generate our own clean energy," says Ward.
In other parts of the world, solar installations at KONE's India facilities are complete. Furthermore, KONE's subsidiaries in China are now sourcing 100% renewable electricity.
KONE people also on board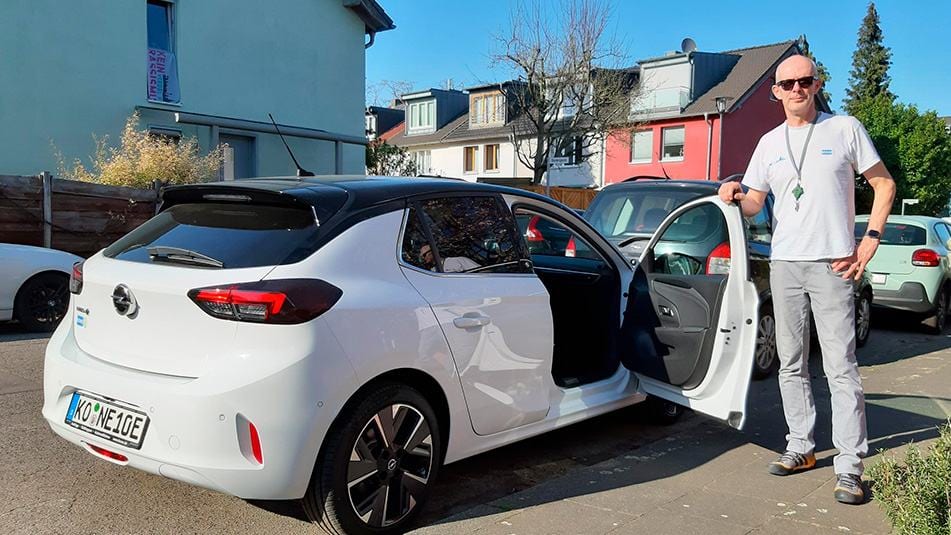 With the company's climate targets being the most ambitious in the industry, Valle believes employees are proud of KONE's leadership. They are also keen to take part. In Finland alone, where KONE is headquartered, 90% of employees are considering taking a full electric car or a rechargeable hybrid as their next company car.
In a recent German pilot, a commissioning engineer from Cologne, Thilo Wirth, couldn't wait to get into his EV when his lease came up first. "I've always found electromobility exciting and I was surprised by the long range and driving comfort," Wirth enthuses.
"Launching our new Sustainable Success with Customers strategy earlier this year has also been a great way to engage the whole organization to reaching our environmental targets," adds Ward.
Furthermore, this year for Earth Hour, where people switch off their lights for an hour, a record number of KONE business units around the world took part.
Engaging stakeholders a priority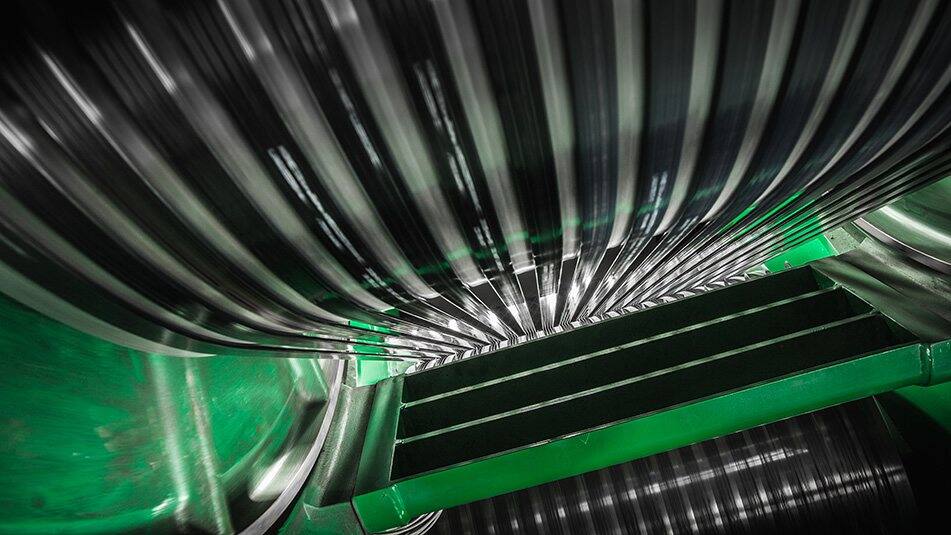 "Here in the US, many of our customers already see sustainability as a license to operate," says Ward. A high-profile new 57-story office building in Chicago, 110 North Wacker, is a case in point: KONE UltraRope®, much lighter than conventional steel rope, has been installed in eight high-rise and two service elevators, which translates into a significant 35% energy reduction.
Working closely with customers, to support them in reaching their sustainability targets, is at the core of KONE's business.
"We can't do this in a silo," Valle asserts. "We are also working together with our suppliers to reduce the carbon footprint from operations and manufacturing, to increase the use of sustainable materials, and to limit the use of hazardous substances. We want to work closely with all our customers, partners, suppliers, and also city planners and thought leaders, to discover what more we can do with smart and sustainable."
READ MORE
Sustainability at KONE
KONE Sustainability Report 2020 (pdf)
Can dense cities save the planet?
What's at the heart of Singapore's sustainability success?
Certified with a green bill of health