Looking around at the modern, high-tech buildings of today, you might be surprised to know that beneath the shiny new exteriors, the process of construction is still beset with many of the same headaches, holdups and pitfalls that have plagued the industry for decades.
In fact, productivity in the building industry has only improved by 1% in 20 years according to consultants McKinsey, compared to 3.6% in the manufacturing sector.
Whether you're responsible for a small build or a major high-rise development, every day counts on a construction project, and even small holdups can disrupt the whole schedule and take the project over budget. Overruns can be costly for the parties involved in the project, can lead to lost business for tenants and end users, and can cause a major hassle for anyone who lives or works nearby.
Fortunately, though, there are ways you can cut out expensive bottlenecks in the construction process – and there is plenty of potential for huge cost savings by making use of smart, new ways of building. Read on for five ways to boost productivity and help push your projects to completion faster and more efficiently than ever.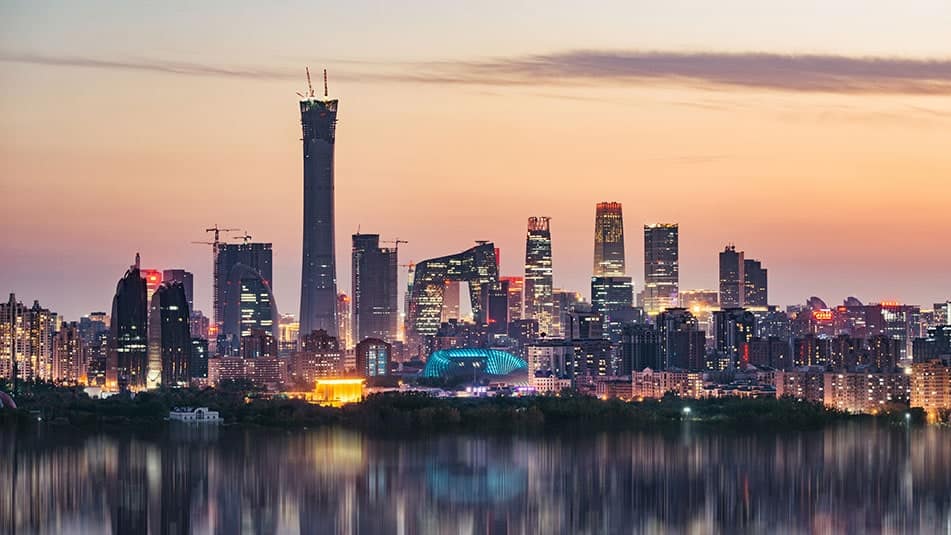 1. Get vertical right from the start with a game-changing construction elevator
Moving workers, materials and tools vertically on a construction site is a major headache for many project managers. Cranes, hoists and external lifts are slow, expensive and can't always be relied upon in adverse weather.
The game-changing KONE JumpLift avoids these problems and can slash build times and budgets. The system is an internal elevator that makes use of the building's existing lift shaft, extending upwards as your structure grows. The building doesn't need a roof – meaning JumpLift can be installed near the beginning of a project and is resilient against high winds and rain.
Using the JumpLift – even on low-rise buildings – can shave weeks or even months off construction time. At the Citic Tower in Beijing, JumpLift saved a reported 320,000 work hours, and the solution was the choice of project managers on the iconic Marina Bay Sands hotel in Singapore. Meanwhile JumpLift was a contributor to the project duration being cut in half at a mid-rise residential development in Helsinki's Kalasatama district.
JumpLift is now available for buildings of all sizes, not just skyscrapers, with KONE being the only company offering a certified solution for this type of technology in the low- and mid-rise domain.
Further savings come from the fact that the construction-time elevator also serves as the building's passenger lift. At the end of construction, the protective cladding is removed from the elevator's inside, revealing a shiny new lift ready for the building's occupants.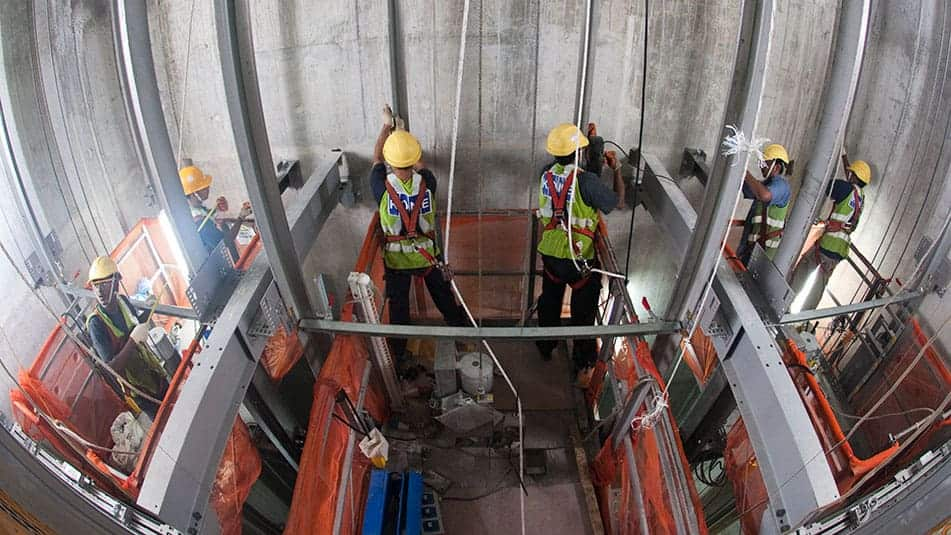 2. Get everyone working smarter together with the right construction project management tools
Separate contractors are responsible for different elements of each project, and they traditionally work independently of each other, so any delays can cause lags further down the line. Bringing all the subcontractors together from the outset to build a project team is key to being able to solve problems together.
This is also where a more standardized approach to project management can work wonders. Lean methodologies, such as the Last Planner® System (LPS), aim to make workflows more predictable and reliable, making it easier to stay on schedule and on budget. When integrated planning tools were employed on a major oil and gas project, McKinsey say, productivity shot up by 70%.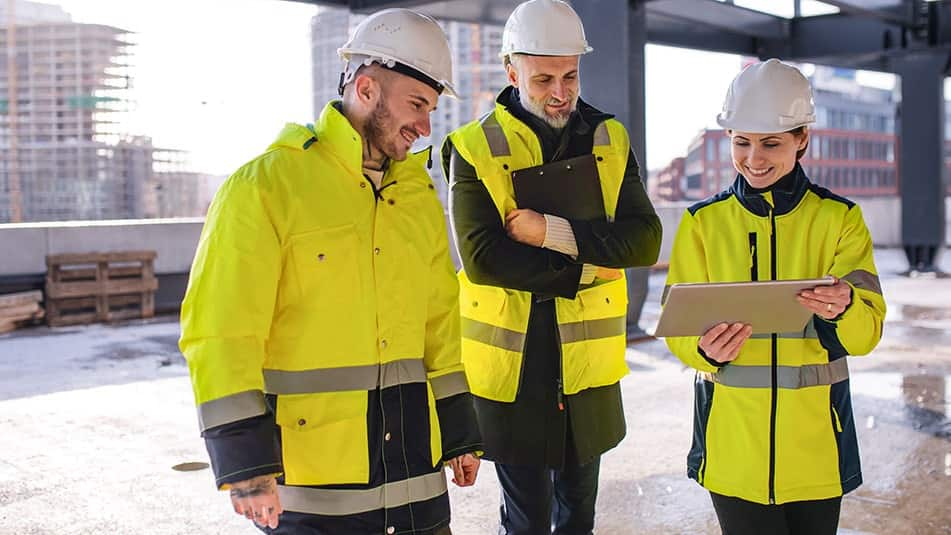 3. Make better use of data to keep people, tools and materials flowing
Consultants McKinsey have calculated that only a third of construction workers' time is used productively, with hours wasted either traveling around on site, or waiting for materials and tools. Meanwhile an estimated 95% of the data that construction companies have available to them is thrown away. So, what if you could use data to make work processes are as effective as possible and identify any project hold-ups?
KONE is constantly innovating ways to utilize data to speed up construction, and we are already helping customers make use of real-time data to better understand the flow of materials and people on site. The data could show site managers that it would be more efficient to have intermediate storage on floor 10 rather than floor seven, for example, allowing for construction-time elevators to be optimized and waiting around kept to a minimum.
4. Get connected to keep your construction site moving
Any solution for moving things up and down a building site has to be robust and reliable. When lifts or cranes stop working, construction slows down or comes to a halt. KONE's digital and cloud solutions ensure JumpLift elevators will continue to work in the toughest of conditions. KONE 24/7 Connected Services™ helps maximize elevator uptime by leveraging artificial intelligence and collecting key metrics to identify and act on potential problems before they occur - and these benefits now also extend to construction-time use.
Every movement, every door opening, every stop is recorded – meaning that potential issues can be spotted and ironed out by experienced service technicians before they impact your site schedule.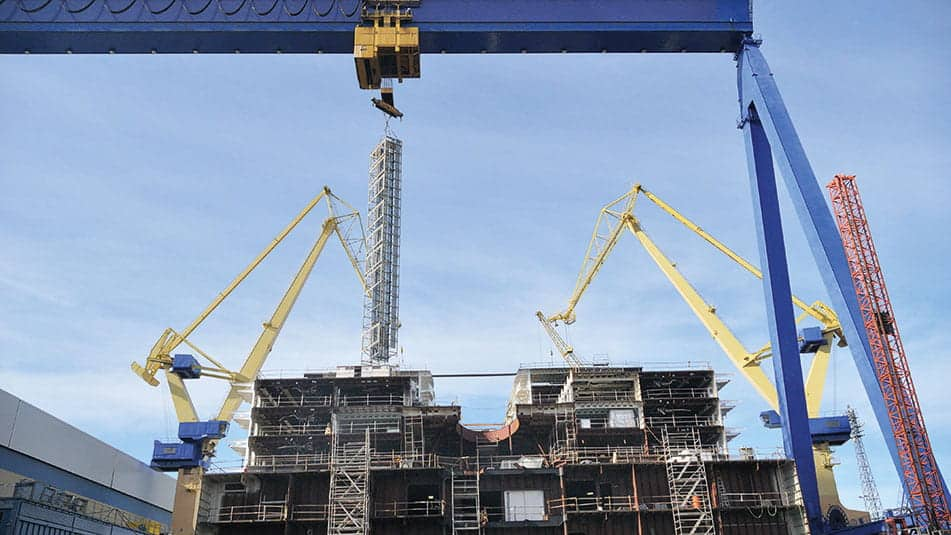 5. Embrace modularity with prefabrication
Modular housing, where elements of the building are pre-created off-site, used to be a synonym for low quality, carbon-copy neighborhoods in much of Europe. But modularity is fast becoming an attractive, cost-effective and sustainable alternative that not only streamlines construction projects, but that also allows for customization as needs change.
Having parts of your build prefabricated results in faster, safer and more predictable projects. KONE recently co-innovated a modular elevator concept at a 17-floor residential development in London. Installing the elevator took only a matter of hours as opposed to the usual weeks, saving space and making working conditions safer on site.