What is predictive maintenance?
In short, it's a service that uses AI-based analytics to identify and fix potential issues in your elevators, escalators, and automatic building doors before they cause problems. Our predictive maintenance is called KONE 24/7 Connected Services.
It might be a matter of life and death
In healthcare facilities, ensuring that everything works is not just a matter of happier customers – it's about saving lives. By significantly increasing the reliability of the equipment, predictive maintenance is a must-have to ensure uninterrupted operations.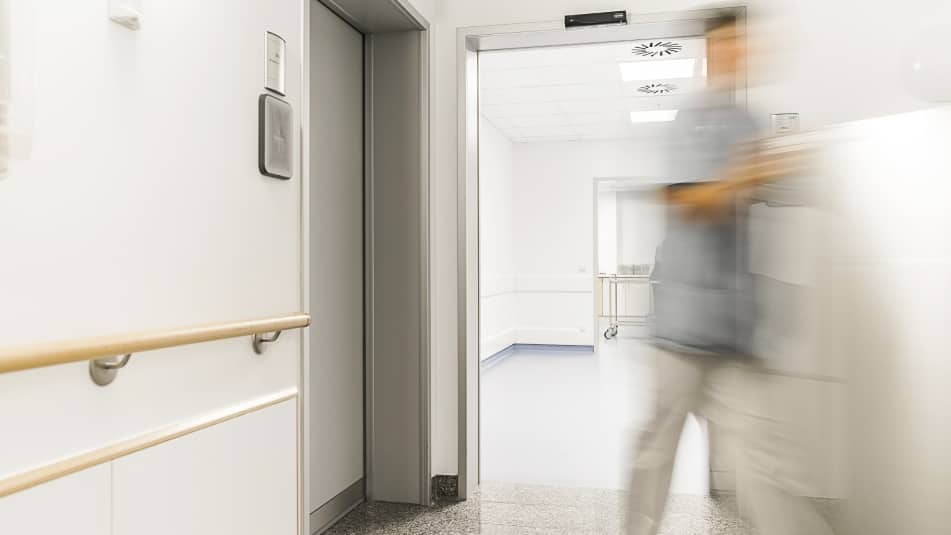 Accessibility:
Enhancing safety through ensuring critical equipment are available in the most optimized way.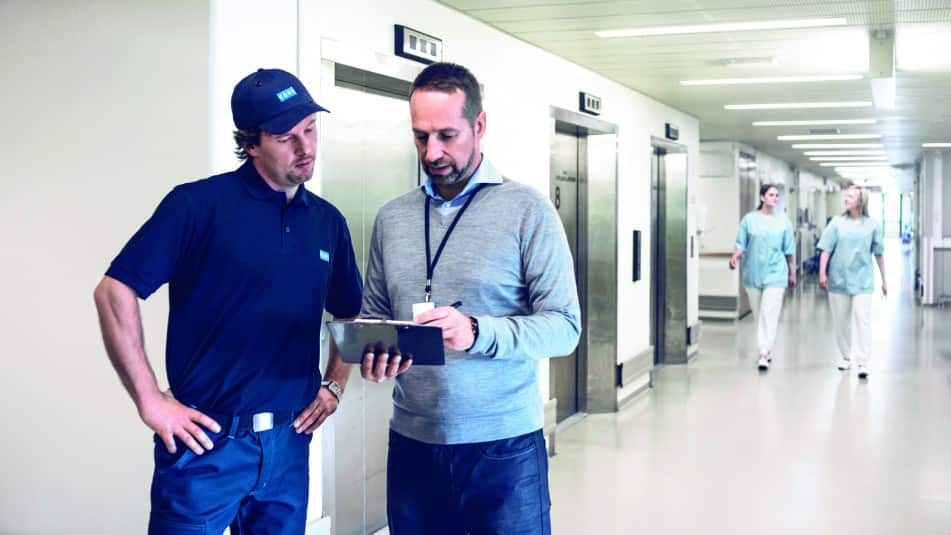 Safety:
Preventive maintenance helps to avoid breakdowns, securing patient and visitor flows at all times.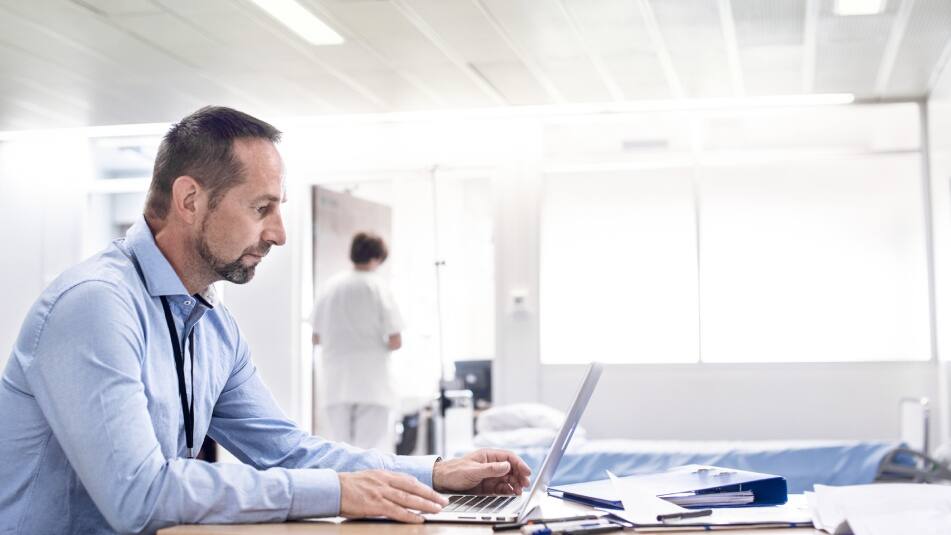 Efficiency and readiness:
Automatic issue reporting saves time, keeps you up to date about your building, and gives both visitors and patients peace of mind.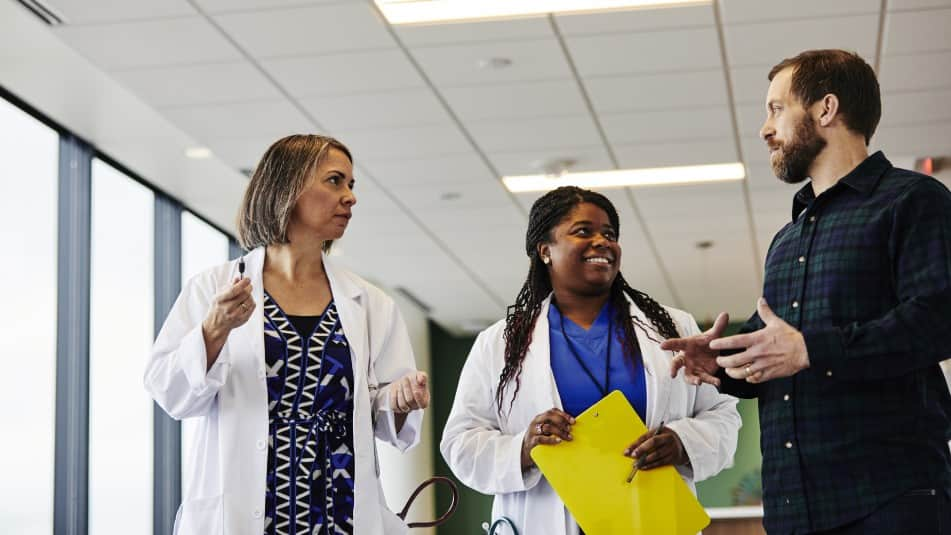 Prolonged equipment lifetime:
Early tackling of problems avoids damaging breakdowns and results in longer lasting equipment and money saved.